NetSuite Services for Houston
At Entartes, we specialize in helping small or medium-sized Houston businesses implement, customize, and manage their NetSuite software. If you own a small-to-medium size business and are interested in hiring a certified NetSuite partner, read on to learn more about how Entartes can help.
Is Your Houston Business Maximizing NetSuite?
As an owner of a small or medium-sized business in Houston, you face daily tasks such as bookkeeping, hiring and training employees, product sales, ordering and stocking products, and customer service. You've chosen NetSuite, an excellent ERP solution, to streamline these tasks and others. However, are you truly harnessing the full potential of NetSuite?
Enterprise Resource Planning (ERP) software like NetSuite allows businesses to streamline financials, reporting, supply chain, manufacturing, sales, and more. This financial and operational software can provide insights into your business's growth and help you manage that growth effectively. However, to make the most of these benefits, proper customization and management of NetSuite is crucial.
Our NetSuite Services
At Entartes, we understand that you have a lot on your plate as you manage the various aspects of your business. Our aim is to reduce your load by helping you to implement and manage NetSuite's cloud-based ERP.
We have over 20 years of experience with Oracle's line of NetSuite products, so we are equipped to help you select the product that is best for you and implement it effectively.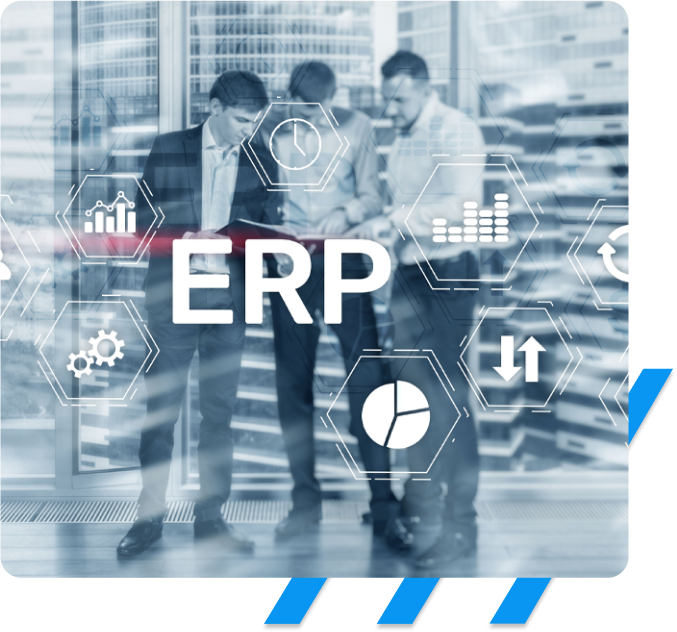 ERP Software
Whether you want to buy NetSuite for your business or you already own it and need help customizing it or maximizing its effectiveness, we're here to help. We will work closely with you to help you select or customize your NetSuite product so that it can be particularly effective for your business's needs. We will also assist you with its implementation and maintenance so it can serve you successfully.

When you choose Entartes, you'll never need to look for another technology consultant again. We provide impeccable customer satisfaction, and our clients have worked with us for several years. We're confident that you'll find the same satisfaction when you employ our services.
"I've had the privilege to work with several different ERP Consultants on multiple implementations over the last several years, but Entartes is in a league of their own."
"I've had the privilege to work with several different ERP Consultants on multiple implementations over the last several years, but Entartes is in a league of their own."
Alan A. | CFO, Critcal Power

"Entartes' strong customer service and technical skills enabled them to quickly complete several enhancements to our SuiteCommerce store."
"Entartes' strong customer service and technical skills enabled them to quickly complete several enhancements to our SuiteCommerce store."
Gabe G. | GM, Native Northwest

Technology Solutions for Everyone